HOW WE'D ALL LIKE THE SOUNDS TO LOOK - native bush down to the shore ..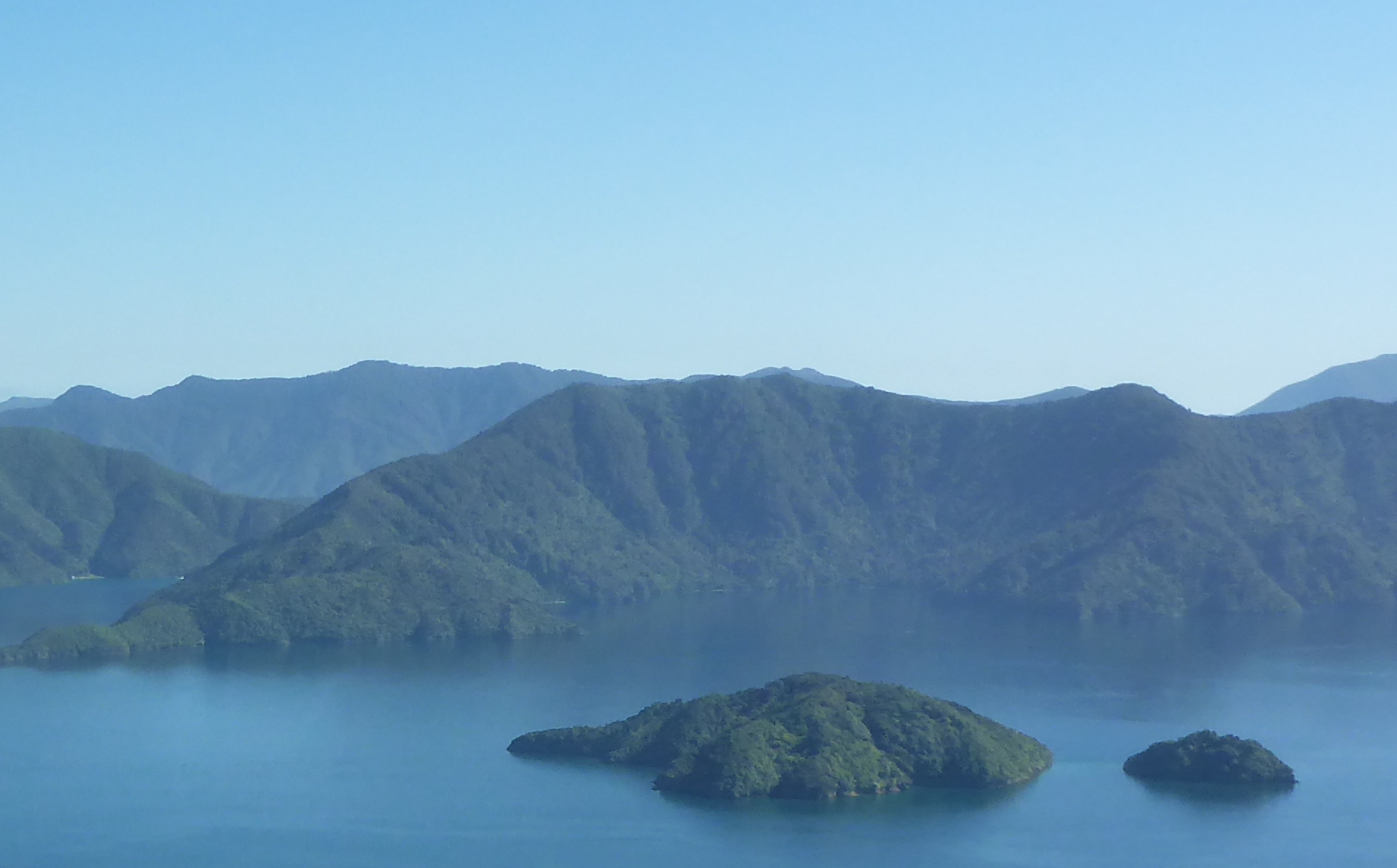 And ridgelines free of wilding pines
THE NORM IN MUCH OF THE SOUNDS - wilding pines established and spreading..
And dominating the skyline.
WILDING PINES SPREAD QUICKLY - on open grassland..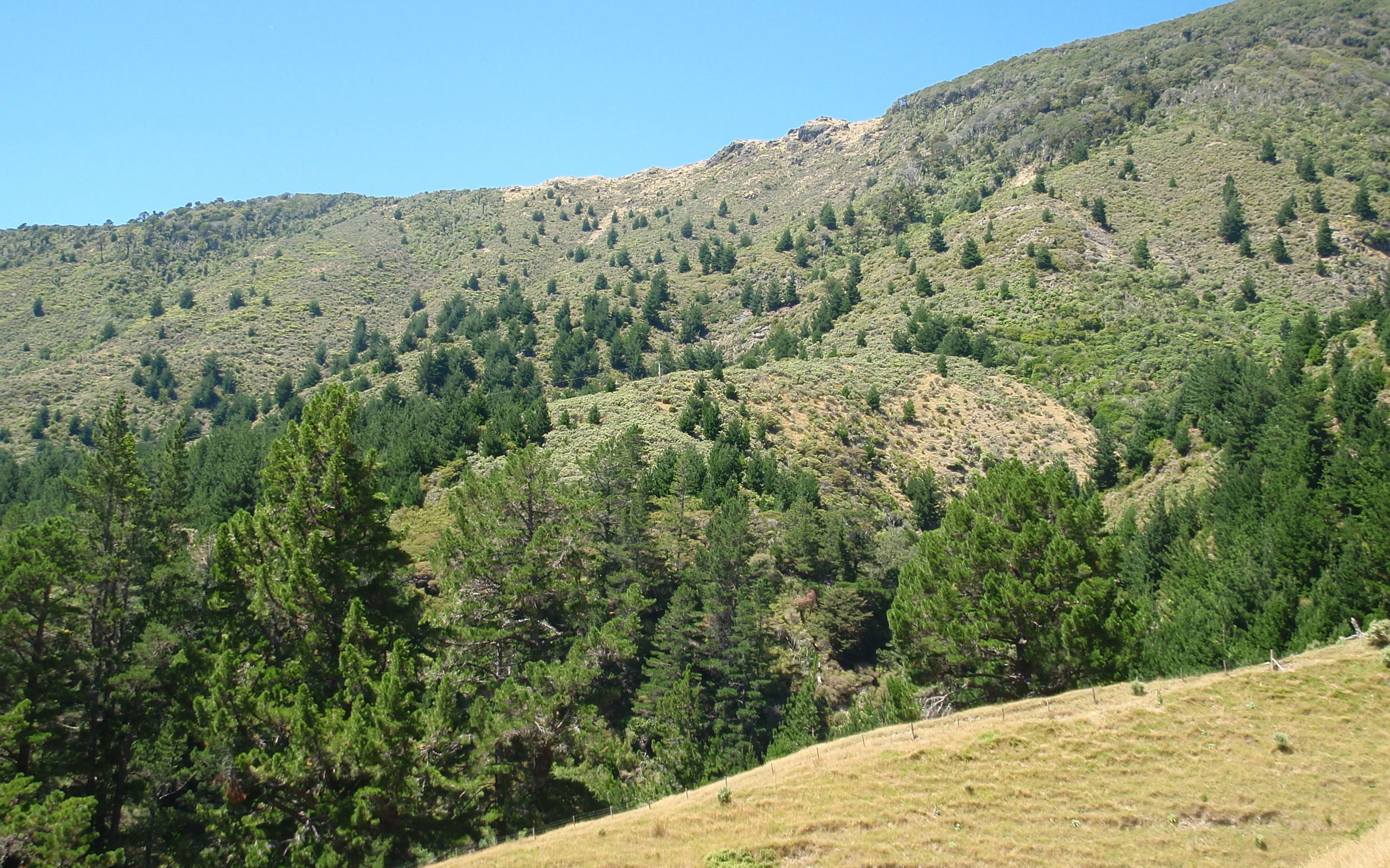 PINE CONTROL IN ACTION - the Trust employs contractors to track down and treat the pines..
By drilling holes in the trunk and filling with herbicide.
USING GPS - trees are mapped out by waypoint..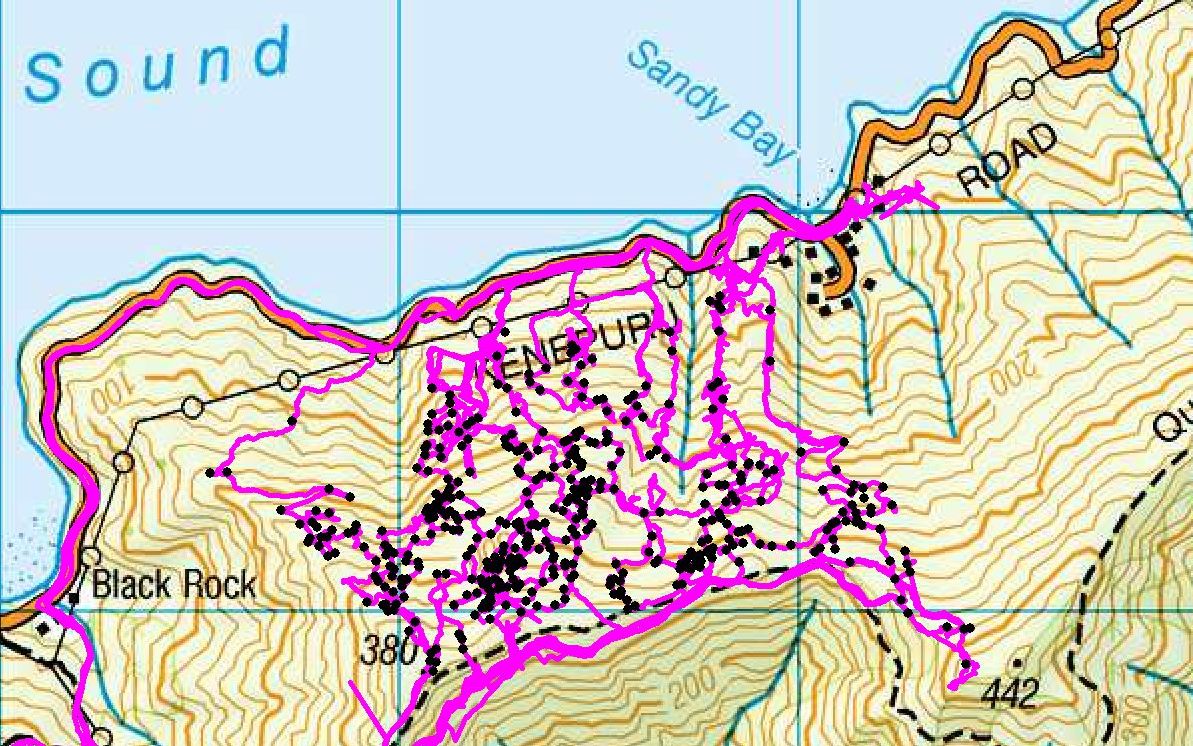 And contractors locate them by GPS.
NATIVE REGENERATION - dead standing trees encourages native forest regeneration..
Three years after control on Arapawa Island.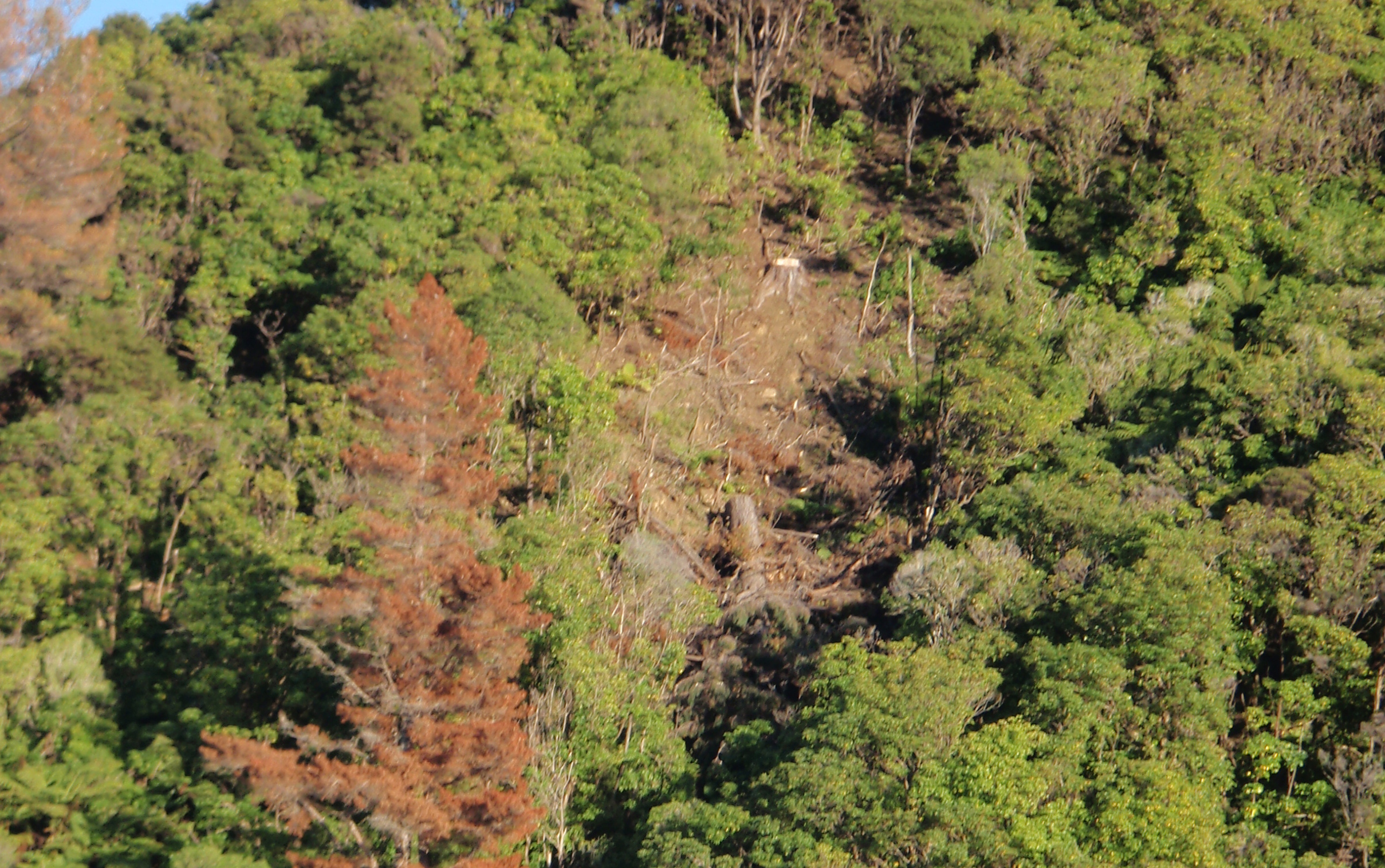 Felling is not preferred as it opens up 'light wells' in the forest for new weeds to establish.
WHERE WE'VE BEEN - Catherine Cove..
The D'Urville Island Mineral Belt..